27.3.07
a imagem do círculo (2) - a fotografia de william bradford.
A última viagem de
William Bradford
ao Círculo do Urso ocorre em 1869. Para trás, e ao longo de oito anos, ficam precisamente oito viagens pela baía de Baffin e pelo estreito de Davis, périplos inspiradores das centenas de pinturas polares que Bradford criou. Porém, esta derradeira expedição criativa do artista é diferente de todas as outras. Acompanhado de George Critcherson e John L. Dunmore, dois assistentes-fotógrafos de Boston, EUA, William Bradford viaja pela costa oeste da Gronelândia para levar a cabo uma pioneira e ambiciosa expedição fotográfica. O resultado aparece quatro anos mais tarde, sob a forma de livro:
The Arctic Regions, illustrated with photographs taken on an art expedition to Greenland, with descriptive narrative by the artist
(Londres, 1873) colige cento e quarenta e uma das mais de trezentas fotografias tiradas pela equipa em negativos de vidro e impressas, originalmente, em albúmen. Aqui se recordam quinze dessas imagens.
plate 1 - Icebergs passing near Newfoundland coast.
plate 2 - Instantaneous View of Icebergs which, from their similarity and beauty, we named the Twins.
plate 3 - Cape Desolation.
plate 32 - The Glacier as seen forcing itself down over the land and into the waters of the Fiord. The Glacier seen at the left on the land is much finer rendered in the large upright view, no. 40.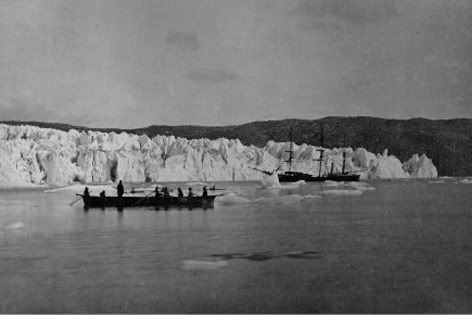 plate 35 - The Steamer taking soundings in front of the Glacier. Captain Bartlett finding the Water 500 feet deep, making a solid Wall of Ice, to be seen if the Water was away, of between 775 and 800 feet high.
plate 37 - An extended view of a Section of the front of the Glacier, showing the wall, or frost, which was discharged or broken off.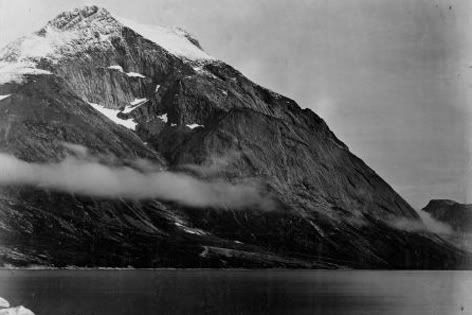 plate 49 - Kunak Mountain in Davis Straits, with the Glacier on its summit. The finest view, showing its form and precipitous sides of 5,000 feet. There have been several attempts to reach the summit, but none of them have ever been successful.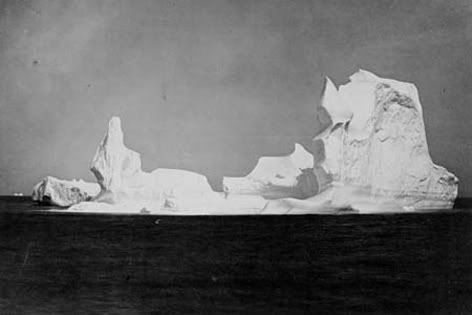 plate 55 - The View shows the beautiful forms in varied shapes which the Berg assumed. On this berg we found a lake of fresh water, covering an acre in extent.
plate 59 - Instantaneous view of Icebergs off the coast, at mid-day.
plate 61 - Sandstone rock at the entrance of Karsut Fiord, rising out of the middle, and over 2,000 feet high. The Steamer on the left made fast to an Iceberg, on the top is a Lake of Water, from which we filled our tanks. This is over a mile and a half from the base of the rock, and shows its height with comparison with the Ship.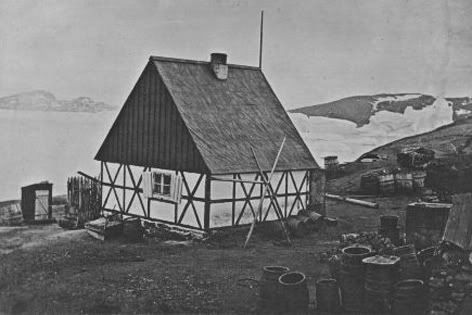 plate 70 - View of the house nearest the North Pole under the Midnight Sun, the home of Jansen, the interpreter and Dog-Driver of Dr. Hayes on the expedition of 1860-61.
plate 80 - The Midnight Sun in Melville Bay in August.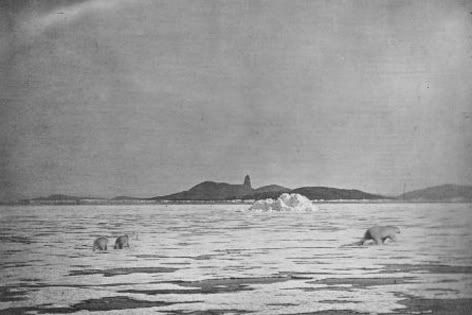 plate 82 - Near view of the polar bears.
plate 93 - Here we were surrounded by the wildest Scene possible to conceive. The largest Icebergs and heavy Hummock Ice seemed as if they enticed us amongst them to destroy us. While fast to one of the Icebergs a large Mass fell off, only Two Hundred Feet from our Stern, causing such a commotion in the Water that our Vessel rubbed her sides against the Iceberg in a very dangerous manner. We cast off and steamed to what we though a more safe Berg, and experienced while there a heavy Snowstorm.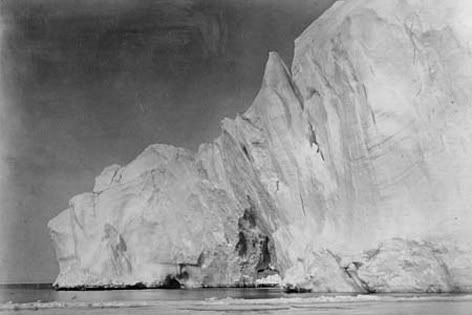 plate 101 - Section of an Immense Berg, which was nearly half a mile in length, and was grounded in over five hundred feet of water. This Berg shows the texture very finely
.
posted by Eduardo Brito at 09:45 |
Permalink
|